Location
RESORT
Sopot is a seaside and health resort, as well as the center of the Tri-City, a link between Gdynia and Gdansk. Here are beautiful, golden beaches separated from the hustle by bustle green belts on the moraine hills. Due to the location in the Bay of Gda?sk warmer waters from the rest of the Baltic every year are tempting to bathe. City offer outside seating area also encourages numerous entertainment and lively evening buzz of the famous Sopot promenade - Boh.Monte Cassino Street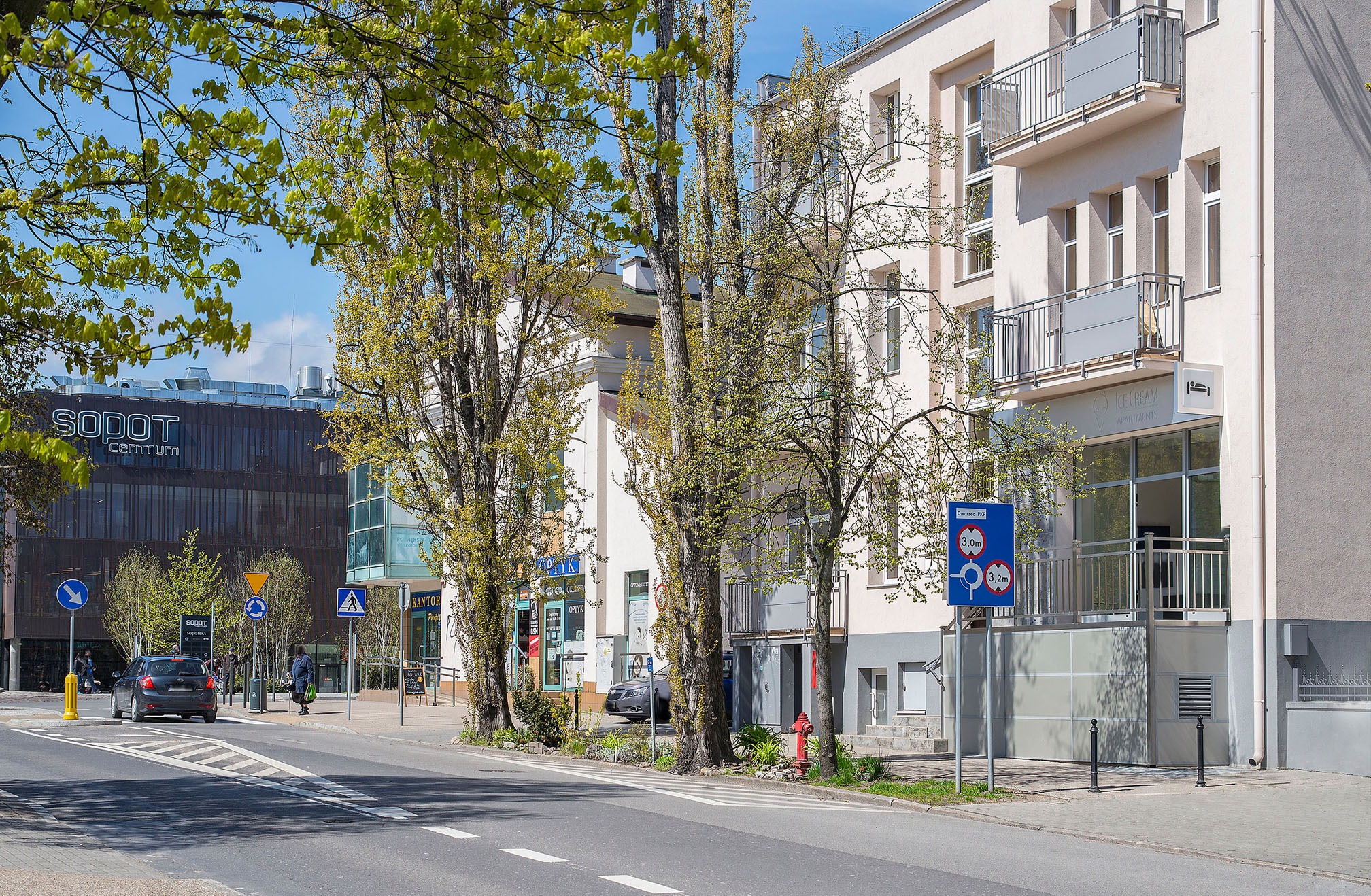 TRÓJMIASTO
IceCream APARTMENTS

Ice Cream APARTMENTS is located in the active, prestigious City Center, 80 meters from the Main Railway Station Sopot G?ówny - a modern facility with numerous service and shopping facilities and a new promenade "Sopot Centrum" with a rich gastronomic offer of many interesting restaurants and cafes.
Lower Sopot is the center of events of the city and all major attractions of Sopot - offers clubs, pubs, theater, museums, exhibitions, restaurants, cafes, Sopot Pier and the beach.


The famous Sopot promenade "Monciak" ul. Boh. Monte Cassino is only 2 minutes away. The beach is 6 minutes walk away. You can walk to the Hippodrome, forest areas with numerous walking and cycling routes of the Tricity Landscape Park.

The immediate vicinity of the Main Railway Station Sopot G?ówny and the SKM Rapid City Railway Station enable efficient communication with most attractions in the Tri-City - easy connection to Gda?sk and Gdynia.

Ice Cream APARTMENTS is very close to the main transport route of the Tri-City - Gdansk (Grunwaldzka Street) - Sopot (Niepodleg?o?ci Street) - Gdynia (Victory Road), which enables motorized access to the Tri-City.


The airport is 20 minutes by car (Tricity Bypass 15 minutes).